Five Things You Should Know Before Buying Interactive Teller Machines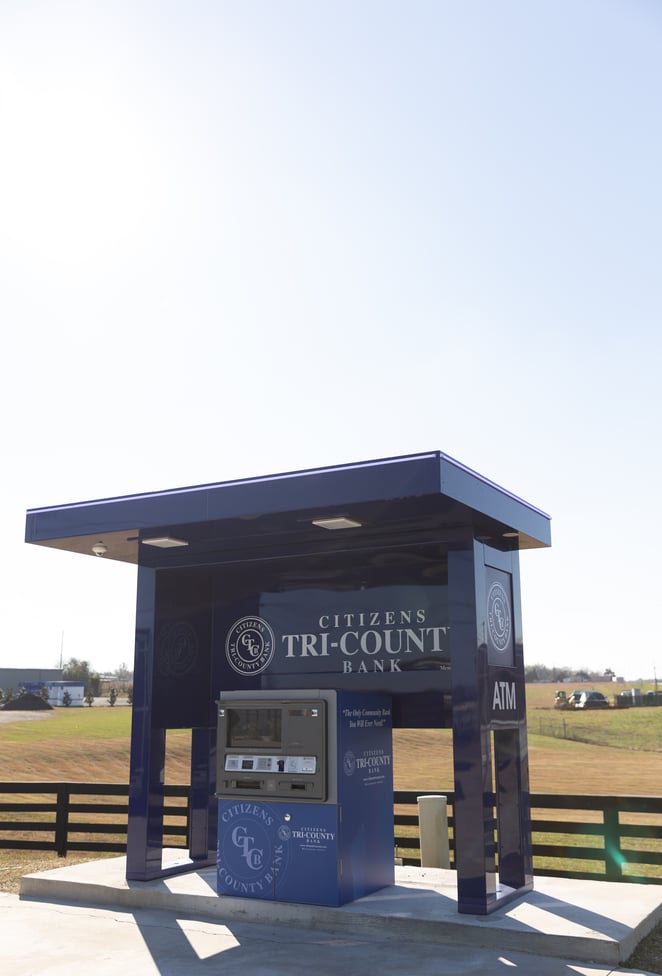 The COVID-19 pandemic has drastically altered human interaction, from the way we work, shop, engage in our communities and for our industry, the way we bank. Trends and digital strategies whose infancy began pre-pandemic have accelerated, creating new and innovative ways to serve customers in a safe and efficient way.
In order to keep up with the times, many community banks were forced to shift from a face-to-face banking experience to a digital interface. Many did this by adopting the Interactive Teller Machine, or ITM, allowing for local banks to meet users' needs and allowing for a fast, convenient, user-friendly banking experience.
But before you get ready to make a purchase decision on a fleet of ITMs, there are some important factors you should discuss:
1. Budget
New ITM units can require a significant upfront capital investment and you may need to purchase multiple units in order to truly see the benefits of scale. You will also need to factor in infrastructure costs beyond the equipment purchases such as, network upgrades to provide necessary bandwidth for high-resolution video integration, as well as setting up a call center to provide remote teller assistance.
However, start up costs for an ITM program can be offset by the significant savings per transaction that an ITM infrastructure supports. It's estimated that branch-based transactions completed by a teller can cost financial institutions an average of $4.50 per transaction. That same transaction completed on a self-service device costs between $.50 and $.70. This equates to an approximate 85% cost reduction per transaction.
2. Is your Core Ready for Interactive Teller Machines?
The core provider can be the greatest limiting factor in implementing your ITM program. If you're discussing your contract with your core provider for the next 3 to 5 years, it is important to make sure that Interactive Teller Machines are on their roadmap.
Interactive Teller Machines and their efficacy could mean the difference between a consumer choosing you, or your competitor. Financial institutions that successfully implement ITMs across their footprint could gain a competitive advantage over slower adopters by positioning themselves as innovators in the financial space. Millennials, who will make up the largest generational buying power in the U.S. as of 2020, gravitate towards brands that put an emphasis on innovation, making it crucial that ITMs are on your road map.
3. Timeline
How quickly do we plan to implement these machines? Are we looking to implement them in a 6-month period, or would it be wiser to phase them out over 2-3 years?
Your implementation plan can be described as either phased or direct.
If you opt for a direct implementation plan, the transition to Interactive Teller Machines could be 100% complete in 6 to 9 months. While this is proven to be the fastest option, it has much higher upfront costs for equipment, software, and training. With a direct implementation plan, employees and customers become familiar with the ITMs as they begin using them.
A phased implementation plan can be stretched over a 12 to 24 month period, or longer if needed. Most institutions chose a phased implementation because it provides the time needed to develop infrastructure, train personnel, and spread program costs over a longer period of time. During a phased implementation, Interactive Teller Machines can be purchased and installed, but operated as a traditional ATM for as long as needed. When ready, financial institutions can purchase and implement the ITM software and begin converting the machines to full ITM mode.
4. Deployment Plans
Now that you've established your implementation plan, it's time to start considering how many Interactive Teller Machines you want to deploy in the field. Do you plan to put ITMs at all of your branches or only at your highest volume transactional branches?
It also may be wise to consider only converting a number of ATMs to ITMs, rather than an entire fleet. This allows you to cut costs upfront, and gauge the level of customer activity for ITMs versus a traditional ATM transaction.
With their robust self-service capabilities, having ITMs at your financial institution help you deliver a more flexible branch experience to your clients. Customers or members are no longer having to rush to your branch at peak times, risking long lines in the lobby or at the drive-thru just to cash a paycheck or make a loan payment.
5. Operations
The last and final consideration is what your intended operations plan will be. Ask yourself the question, "What is the best way to expand customer service that is sustainable for our financial institution?".
Interactive Teller Machines give you the opportunity to either offer extended branch hours or offer 24/7 self-service ITM.. The extended hours created by an ITM also creates a need for additional staff support. If your financial institution is accustomed to staffing branches from 9 a.m. to 5 p.m., Monday through Friday, the integration of an ITM may require you to staff additional hours for the remote video teller feature. Additionally, you'll need to navigate peak times at your branch when clients choose self-service over a traditional teller.
If you plan to offer a 24/7 ITM interface, you may need to consider launching a call center, if you haven't already. Call centers are becoming an integral part of digital first banking as customers adapt to new technologies. Their development is an expense that will support both digital first banking and an ITM program.
Conclusion
Let Bankpak assist your financial institution in planning and executing a successful transition to the next generation of banking technology, the Interactive Teller Machine.
We have nearly 40 years of experience in providing the latest banking and security equipment for banks and credit unions, both large and small. Often, community banks are on the forefront of new technology implementation, and we can help provide the systems integration that will make your project come in on time and on budget.
By equipping each new branch and building with the latest technologies, our goal is to give your staff more time for top-tier, professional customer service.
If you need help navigating this process, or have any questions about the Interactive Teller Machine program, download our ITM Guide below.